Pravriddha Vitamin C Brightening Body Lotion
300ml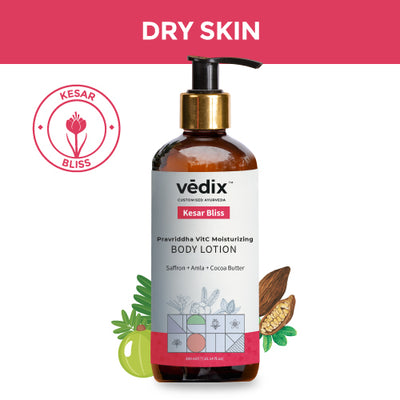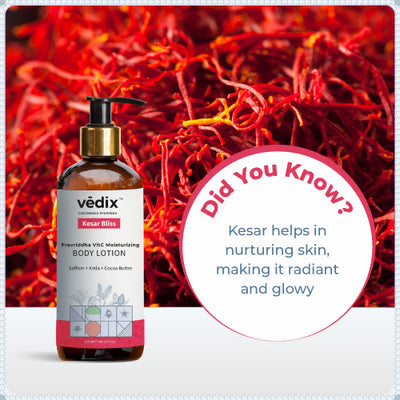 Pravriddha Vitamin C Brightening Body Lotion
300ml
5 95% Satisfied Customers
Rs. 499
This Product is Recommended For:
Product Description
This body lotion contain Ayurvedic ingredients which:
Helps soften and nourish the skin
Help fade blemishes and dark spots
Help enhance natural skin glow
Key Ingredients
Saffron: Helps Lighten Dark Spots
Amla: Helps Brighten The Skin
Cocoa Butter - Helps To Keep Skin Healthy
Recommended Use
After shower, gently massage the body with the lotion till it gets absorbed in the skin.
For best results, use it along with Vedix body scrub and body wash.
Here's What Our Customers Say About Us
Smells blissful! This has made it to my daily ritual. Provides maximum nourishment to my skin
Perfect for anyone with super chapped and dry skin. It also has a really wonderful smell
Pravriddha Vitamin C Brightening Body Lotion 300ml
Love it, it makes my skin bright and shiny! Super hydrating and effective
What an exquisite body lotion! My skin is supple and hydrated.
Good product at a reasonable cost. love it!
Smells really good. feels nice on the skin.
It has also helped fade some scars.
I'm happy with how my skin feels with this lotion.
A good body lotion for my skin.
Because of this body lotion, my skin is now very smooth and hydrated.