Roha Rosemary Essential Oil
15ml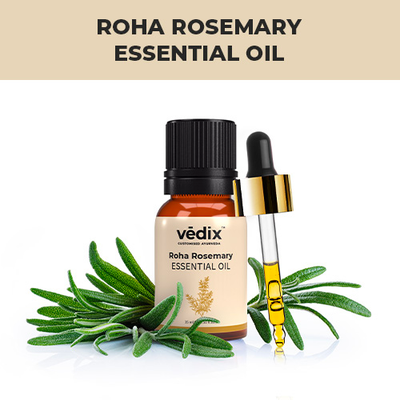 Roha Rosemary Essential Oil
15ml
5 95% Satisfied Customers
Rs. 499
Product Description
Helps promote hair growth
Helps prevent premature greying
Helps increases blood flow to the follicles
Helps improves shine and hair health
Helps prevent acne & scarring
Key Ingredients
100% Pure Rosemary Essential Oil - Known to increase hair growth & improve overall hair/ skin heath
Recommended Use
Dilute it with a carrier oil/ shampoo/ serum.
Apply it to the skin or scalp.
Here's What Our Customers Say About Us
You should get thism its so pure!
Zero hair fall after adding this to my oil!
Add it to your night cream and youre set!
I cannot do without this!
Perfect for the hair & skin! Use it in both
Love it, my skin feels smooth & blemish-free
Must-have! Nourishes and promotes growth.
Nourishes and cares for your hair!
Love it! Scalp feels revitalized
Game-changer! Added it to my face cream.