Antara ClearMatte Pore Refining Facial Toner For Oily Acne Prone Skin
100ml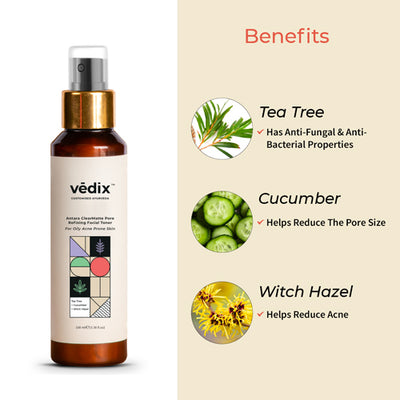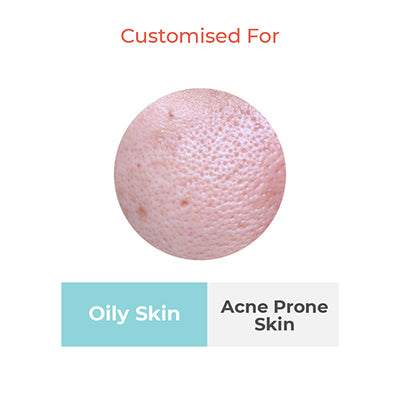 Antara ClearMatte Pore Refining Facial Toner For Oily Acne Prone Skin
100ml
5 95% Satisfied Customers
Rs. 359 Rs. 399
Product Description
This toner contains Ayurvedic ingredients which:
Help soothe sensitive/ irritated skin
Help improve skin hydration
Help balance skin sebum and oil levels
Key Ingredients
Tea Tree - Has Anti-Fungal & Anti-Bacterial Properties
Cucumber -Helps Reduce The Pore Size
Witch Hazel - Helps Reduce Acne
Recommended Use
1. Gently cleanse face and neck
2. Spray a generous amount of the toner and leave it on until dry.
3. If using a cotton ball or pad for application, soak them completely before applying
4. Follow it up with a moisturizer. For best results, use twice everyday
Here's What Our Customers Say About Us
It's not bad, but it's not amazing either. Safe on the skin
Good results, but only works for oily skin.
I'm so impressed by the results!
Antara ClearMatte Pore Refining Facial Toner For Oily Acne Prone
Really helps calm down any irritation I have on my face
It's gentle, all-natural, and effective.
I've noticed a significant improvement in my breakouts and overall skin texture.
I love that it's made with Ayurvedic ingredients
Takes time to get used to but would recommend this.
My skin feeling smooth and hydrated