Pratiti Hair Growth with Dandruff Care Serum For Severe Dandruff
30ml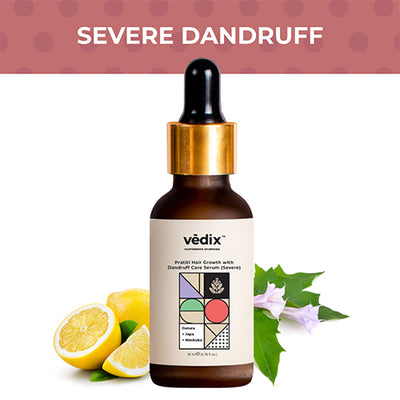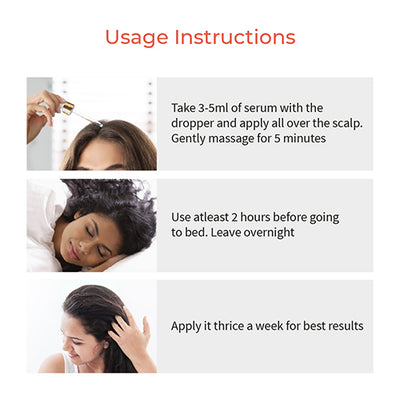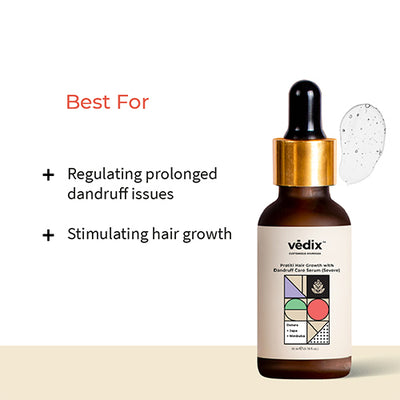 Pratiti Hair Growth with Dandruff Care Serum For Severe Dandruff
30ml
5 95% Satisfied Customers
Rs. 699 Rs. 849
Product Description
This hair serum contains ayurvedic ingredients which:
Help reduce severe hair fall
Help reduce dandruff
Help in overall scalp nourishment
Key Ingredients
Japa- Helps Nourish & Condition Hair
Dhatura- Helps Promote Hair Growth
Nimbuka - Helps Treat Dandruff
Recommended Use
Take 3-5 ml of serum with the dropper.
Apply all over scalp and massage for 5 minutes.
Leave overnight for at least 2 hours before going to bed.
Here's What Our Customers Say About Us
Fantastic
I've struggled with dandruff and flaky scalp for several years.Tried various products,tried home remedies but nothing worked.Now its been an year ,my dandruff vanished with just few washes and my hair volume increased drastically.Really the best hair products which are totally worth it.
I can say that it gives sure-shot results but only with regular using. Hair fall is so much better
It was a pain to see hair fall and dandruff on all my clothes, but a few days with this and dandruff stopped!
After using this my hair becomes softer and flake-free.
I use only a little bit and then work through my hair
Works well, quantity could be better
The ultimate remedy for dandruff and damaged hair.
Saw a big reduction in my itching & flaking post-use.
Good product, seeing gradual improvements in my hair.
Seeing a rapid reduction in my dandruff.Thanks Vedix !