Saday Gentle Glow Hydrating Face Toner For Normal Skin
100ml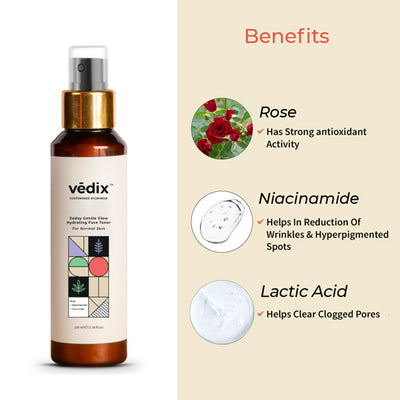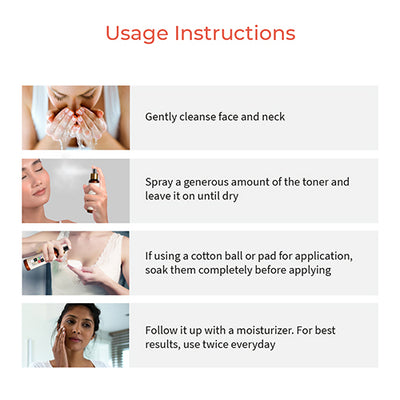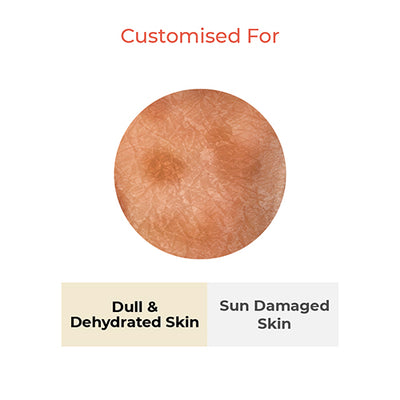 Saday Gentle Glow Hydrating Face Toner For Normal Skin
100ml
5 95% Satisfied Customers
Rs. 359 Rs. 399
Product Description
This toner contains Ayurvedic ingredients which:
Help soothe inflammed skin
Help improve skin hydration
Help clear clogged pores
Key Ingredients
Rose - Has Strong Antioxidant Activity
Niacinamide - Helps In Reduction Of Wrinkles And Hyperpigmented Spots
Lactic Acid - Helps Clear Clogged Pores
Recommended Use
1. Gently cleanse face and neck
2. Spray a generous amount of the toner and leave it on until dry.
3. If using a cotton ball or pad for application, soak them completely before applying
4. Follow it up with a moisturizer. For best results, use twice everyday
Here's What Our Customers Say About Us
Leaves my skin really hydrated & smells nice
Gets a little dry for me if I don't use a moisturizer after it
Saday Gentle Glow Hydrating Face Toner For Normal Skin
Great for summers. I literally carry it around everywhere I go!
Takes a few uses to get used to it, but works.
My skin looks brighter, more youthful, and full of life.
Can do without it, but it feels nice after usage
I am obsessed with this serum! It has made such a difference in the overall appearance of my skin
I am in love with the bright, radiant glow it gives me
This serum has completely transformed my skin