Tavas Non Sticky Hair Fall Oil for Oily Scalp
100ml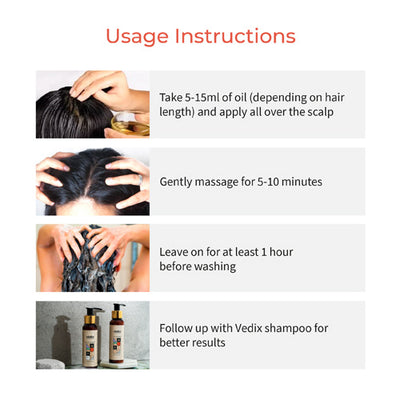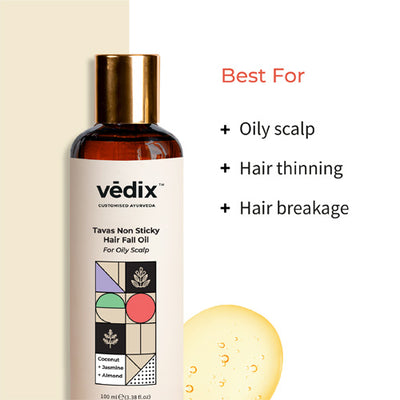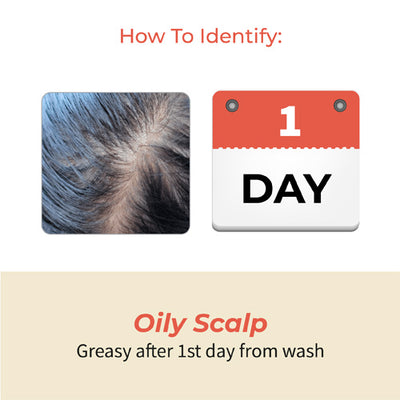 Tavas Non Sticky Hair Fall Oil for Oily Scalp
100ml
5 95% Satisfied Customers
Rs. 449 Rs. 499
This Product is Recommended For:
Product Description
This hair oil contains ayurvedic ingredients which:
Help fight hair fall
Help manage oil production on the scalp
Help strengthen the roots
Key Ingredients
Coconut - Helps Detangle & Smoothen The Hair
Lavender - Helps Reduce Dandruff
Japa - Helps Reduce Hair Fall
Recommended Use
Take 5-15ml of oil and apply all over scalp
Gently massage for 5-10 minutes
Leave on for at least 1 hour before washing Follow up with Vedix shampoo for better results
Here's What Our Customers Say About Us
Hair fall is under control, but oily scalp is improving slowly
Noticed that hair fall has significantly reduced in 3 weeks of usage. Good product
Five stars
It's a great product, after few days my hair is fall is slowly stopping, I love this product, tq vedix
Tavas Non Sticky Hair Fall Oil For Oily Scalp 100ml
Amazing hair oil. highly recommended for oily scalp survivors!!
Must recommend and value for money.
This product serves the purpose of providing volume and lowering hair fall.
Was recommended by a friend, and it works very well
My hair fall has reduced and post usage gives a shiny gloss to my hair.
It's very light. Nice oil.
Loved the product, must buy.