Vikleda Deep Conditioning Shampoo For Dry Hair For Men
100ml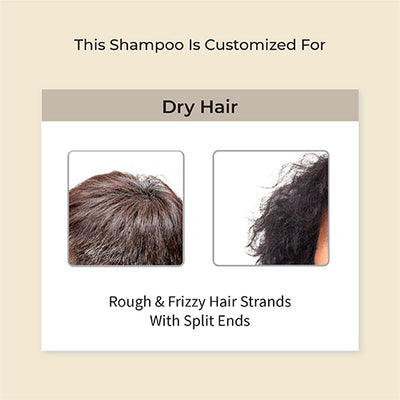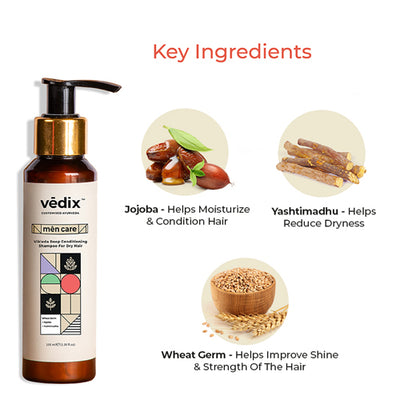 Vikleda Deep Conditioning Shampoo For Dry Hair For Men
100ml
5 95% Satisfied Customers
Rs. 449 Rs. 499
This Product is Recommended For:
Product Description
Prevents breakage by improving hair elasticity Treats patchy baldness, dandruff, premature greying & hair loss
Reduces hair fall and stimulates hair growth
Adds shine to hair strands
Key Ingredients
Wheat Germ Oil - Helps Improve Shine & Strength Of Hair
Yashtimadhu - Helps Reduce Dryness
Jojoba - Helps Moisturize & Condition Hair
Recommended Use
Apply shampoo to wet hair
Gently massage from scalp to ends
Rinse with water and repeat if desired
Here's What Our Customers Say About Us
Have seen hair fall reducing significantly. Like the smell
Need to use a lot of shampoo to remove oil but overall works well on scalp
Vikleda Deep Conditioning Shampoo For Dry Hair For Men 100ml
Been using this for 4 weeks and my hair feels soft and thicker
Makes my hair smooth & shiny.
My scalp doesn't feel itchy for up to 72 hours after usage
Makes your hair smooth, shiny, and bouncy.
Do not think twice before buying. Worth the price.
My hair hasn't looked and felt this good as it does with this shampoo