Vikruth Amla Booster Oil For Thick Hair
10ml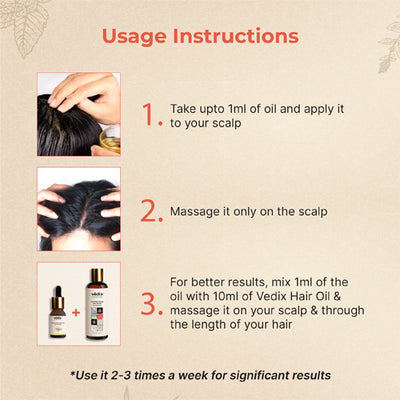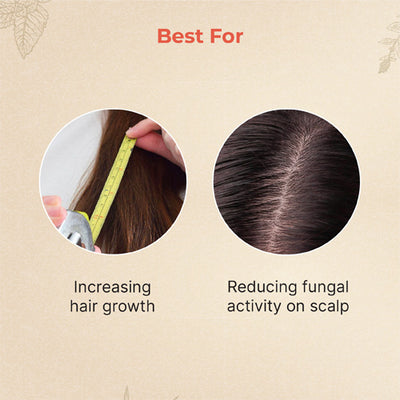 Vikruth Amla Booster Oil For Thick Hair
10ml
5 95% Satisfied Customers
Rs. 233 Rs. 299
This Product is Recommended For:
Product Description
This booster oil contains ayurvedic ingredients which:
Help strengthen the hair follicles
Help add shine and volume to the hair
Help nourish the scalp with nutrients
Key Ingredients
Amla - Helps Strengthen & Nourishes Roots
Sesame - Helps Stimulate Hair Growth
Recommended Use
Take 1ml of booster oil and apply to scalp.
Massage it only on scalp.
Use 2-3 times a week for significant results.
Here's What Our Customers Say About Us
Excellent
The booster oil is a magical product added in your hair regimen. It has definitely helped my hair getting denser and thicker.
Best
It's very useful product. Work greatest
I love how thick & strong my hair is now
My hair thickness is still the same
Vikruth Amla Booster Oil For Thick Hair 10ml
One-stop solution to all my hair problems
Really cured my hair fall & I'm seeing new thicker growth.
This oil keeps my hair and scalp nourished
My hair feels great after this oil. Makes the oiling process very relaxing.