Vilith Bounce Enhance Hair Mask
200gms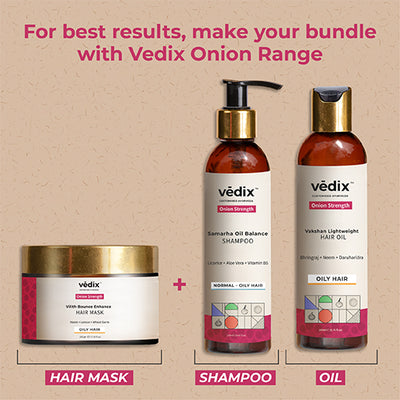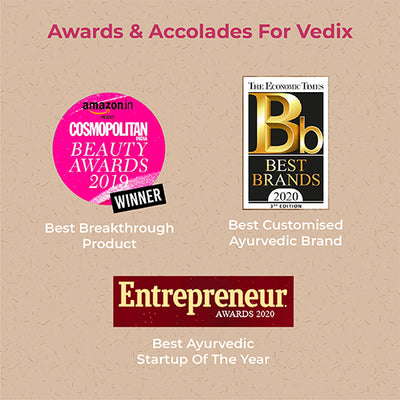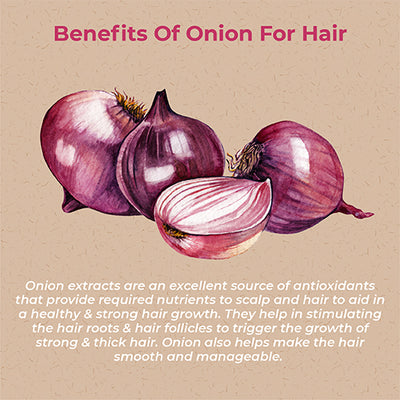 Vilith Bounce Enhance Hair Mask
200gms
5 95% Satisfied Customers
Rs. 499 Rs. 549
This Product is Recommended For:
Product Description
This hair mask contains Ayurvedic ingredients which:
Help reduce dandruff
Help improve hair fall and thinning
Help improve hair hydration levels
Key Ingredients
Neem- Helps Reduce Hair Fall
Lemon- Helps To Control Hair And Scalp Infections
Wheat Germ- Helps Improve Shine, Smoothness & Strength Of Hair
Recommended Use
Part your hair in two halves.
Take the hair mask on your palm & apply adequate quantity to the lengths of your hair.
Leave the mask on for 10-15 min before washing it off with Vedix Onion Shampoo.
For best results, use twice a week.
Here's What Our Customers Say About Us
I expected a lot of change with this mask but was disappointed
I have always liked Vedix products and this mask is amazing too! Highly recommend it to anyone with oily hair
Vilith Bounce Enhance Hair Mask 200gms
I was surprised by the results with this mask. It makes hair light & bouncy
I like the texture, easy to use and it's a like a SPA at home.
Hair becomes soft and shiny. A great product.
This is an amazing product for hair.
It improved the texture of my dry and frizzy hair.
I use it twice a week and it makes my hair soft and shiny.
Best part is that the effect remains until the next wash after 2 days.
The hair mask is awesome.